Text Directly with Job Candidates
Look up your candidates by name, email, or mobile phone number to start texting via Loop Flow Messenger app on your mobile device or launch text chats directly from your HRIS.  
Schedule interviews
Coordinate logistics
Send links to jobs
Inform candidates of events
Request information, and
Much more!
Recruiters are notified when a candidate sends them a message and can open multiple chat windows inside the CRM to manage their conversation.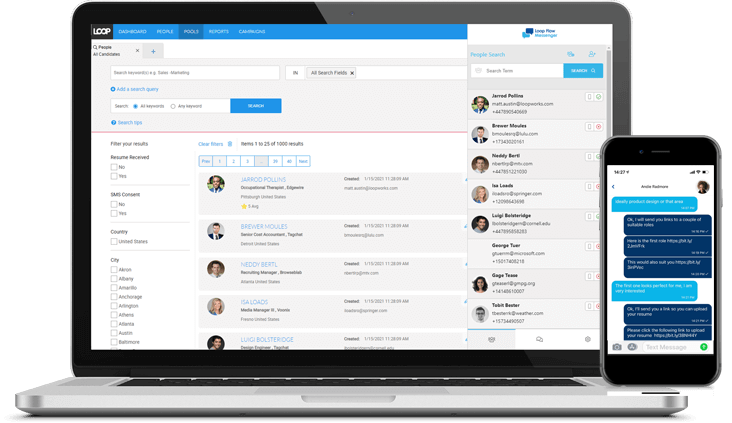 Your featured roles will be available for you to search and select to send directly to your prospects via Loop Flow Messenger. A unique link in the text message will drive your potential candidate to the existing career site to review the job description and apply.
Compliant, Direct and Secure
A candidate driven consent process allows for candidates to choose their communication preferences and are given an option to opt-out of messaging. Your candidates are also provided access to a secure form where communication preferences can be controlled.
Talent Relationship Management,
SIMPLIFIED. Are you in the Loop?