Loop is a recruitment marketing & CRM platform focused on enhancing your recruitment team's productivity and creating a seamless candidate experience. From sourcing and engaging with the best candidates to qualifying and hiring new team members, Loop gives you a strategic advantage throughout the full recruitment life cycle, ensuring you can create and maintain meaningful connections with your candidates and employees.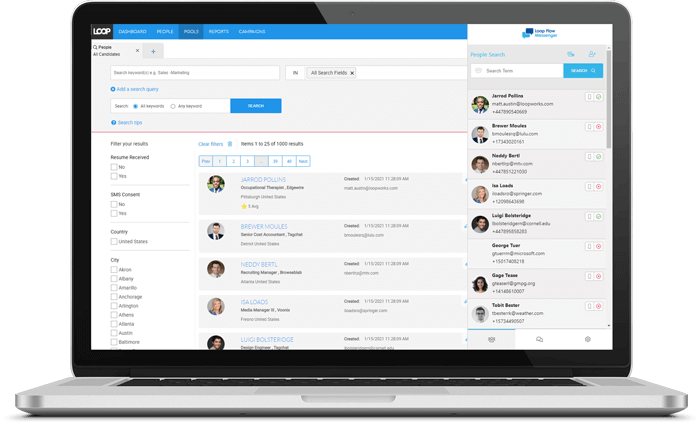 Create your own recruiting website and build a growing talent pool.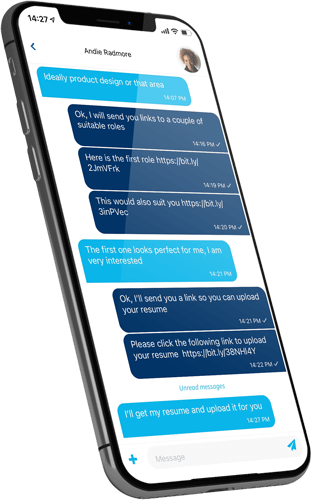 Discover the ease of communicating with candidates through text.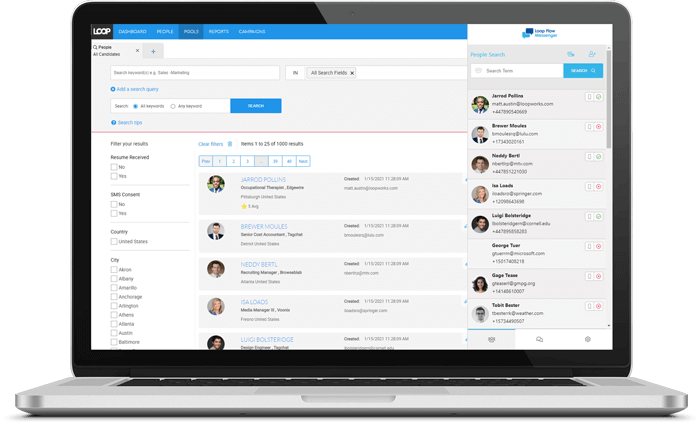 Boost teamwork with direct instant messages and automated, custom reminders.


Efficiently sort through candidates to gauge the best fit for your healthcare organization.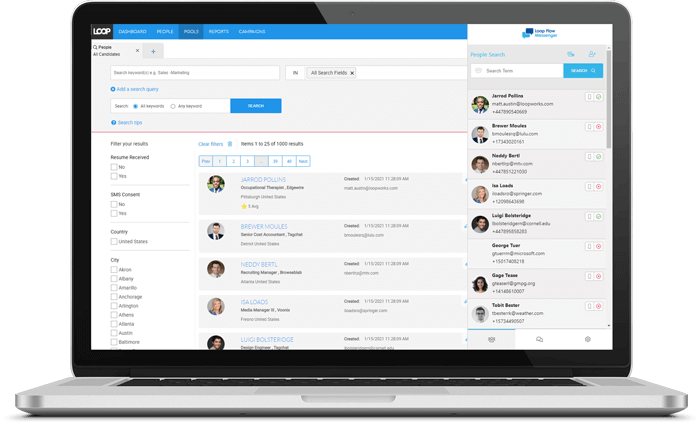 Foster candidate relationships and add essential members to your team with simplicity.


Loop's features keep everything simple and organized, giving you more time to
identify the talent you need.
The Loop mission is to empower you to identify, recruit and retain top talent from around the globe using innovative recruitment marketing and relationship management solutions. With a commitment to excellence and a focus on delivering results, Loop will boost the productivity of your talent acquisition team.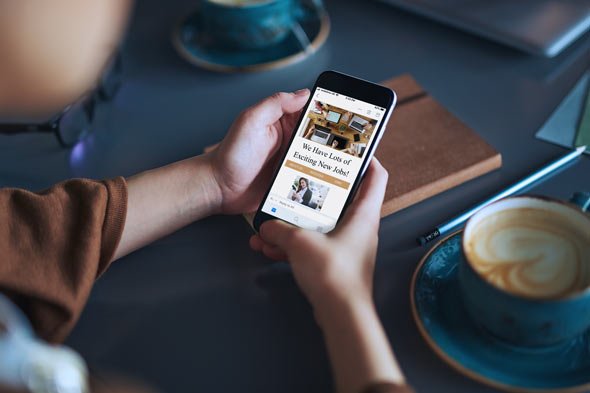 Strategic Partnerships & Integrations
We are connected.
Create recruitment process
efficiencies with Loop.
Tailored to meet your unique business needs