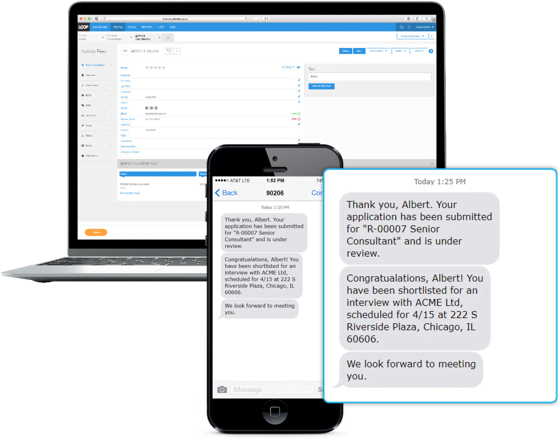 Reminders for Your Candidates

Schedule automated text messages to remind your candidate of interviews with automated recruitment reminders 24 hour and day-of text and allow your candidates to communicate last-minute details like if they're running late or need to reschedule.  
Effective Team Communication
Reminders help your recruiters stay up to date with their interviews and important deadlines and helps your teams stay in the know of the latest updates from your company.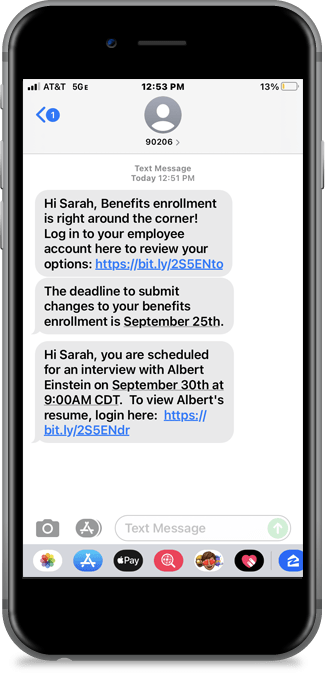 Talent Relationship Management,
SIMPLIFIED. Are you in the Loop?